Rascal is on holiday too!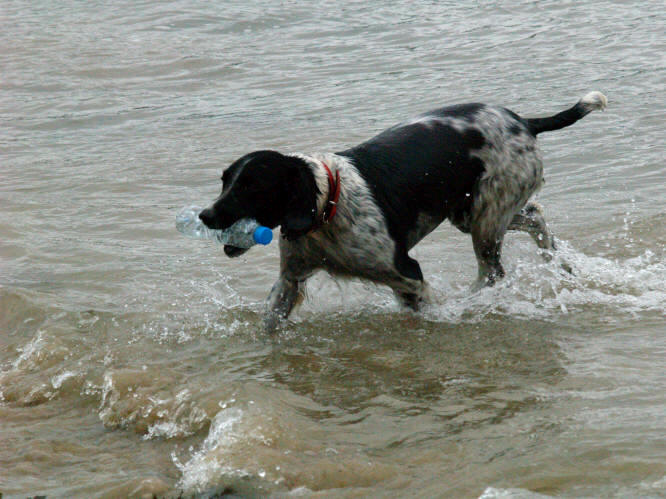 Off we go water skiing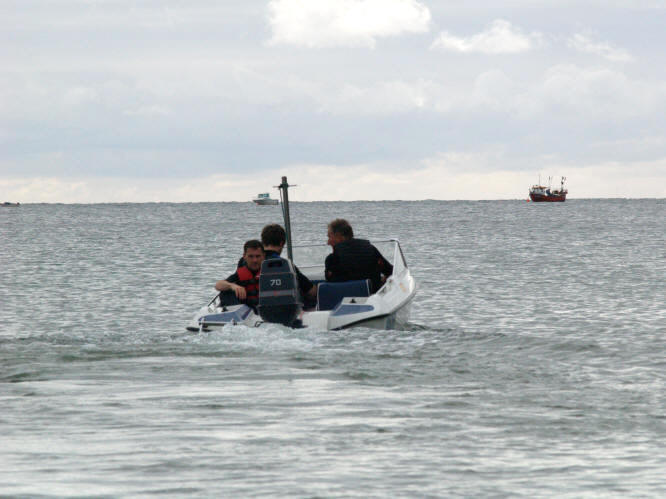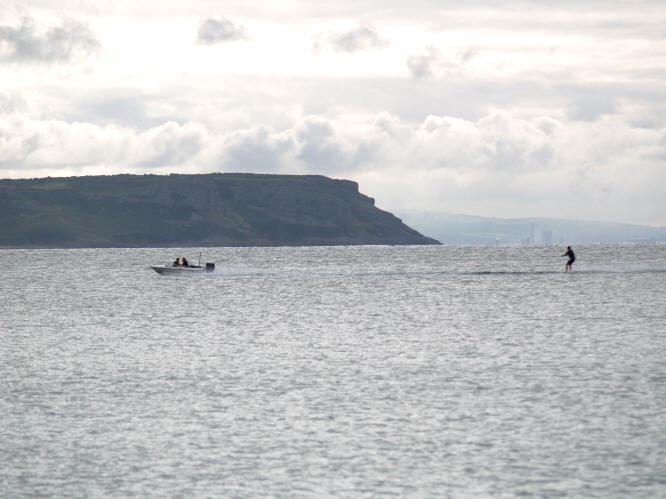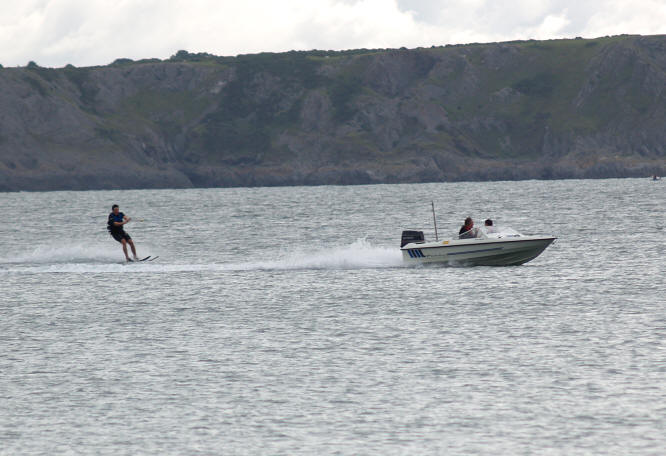 Time for someone else to have a go..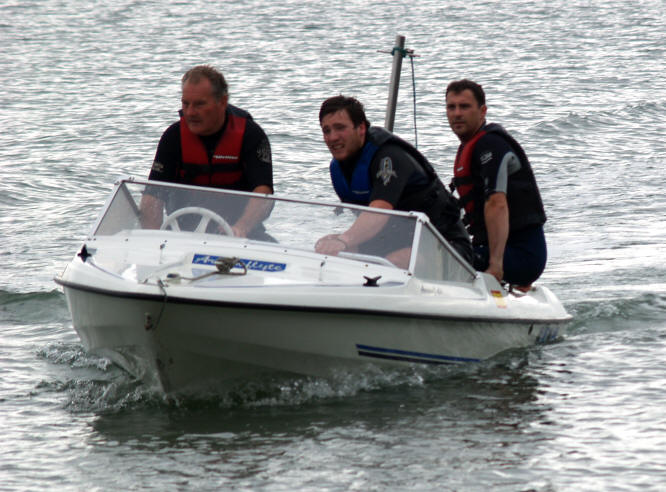 Rascal says no!!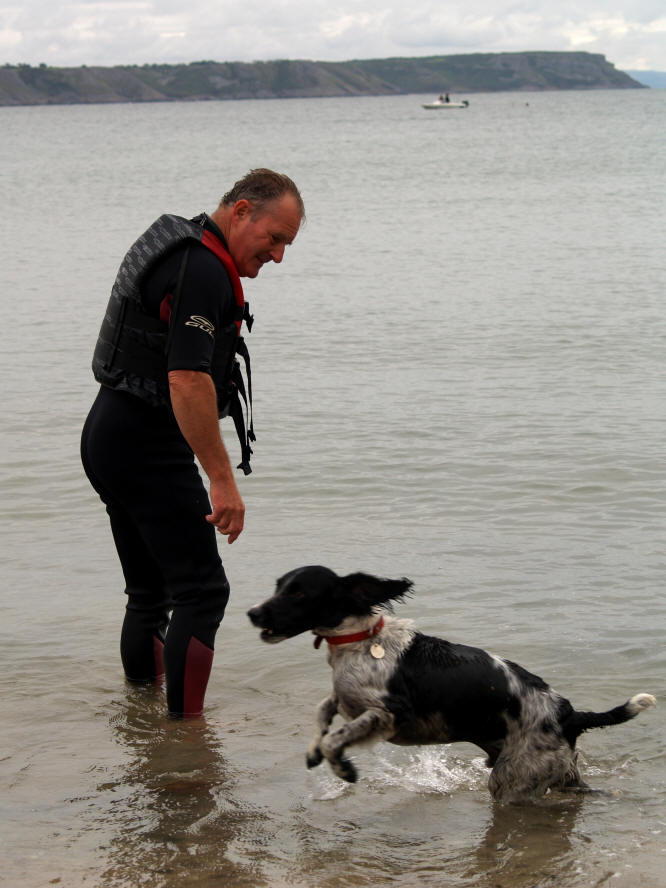 The old mans turn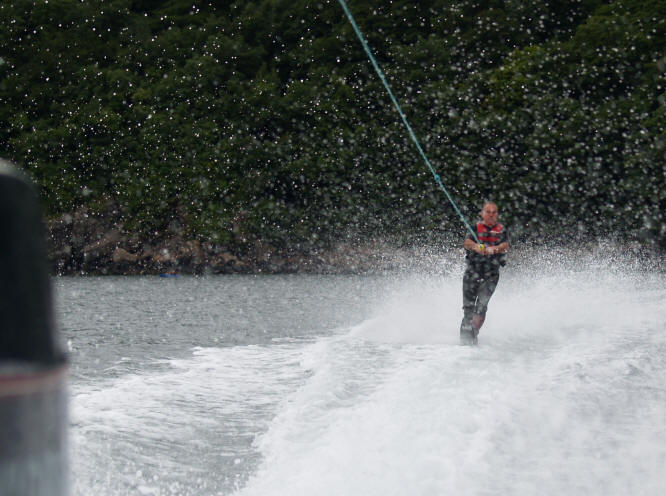 He can still do it!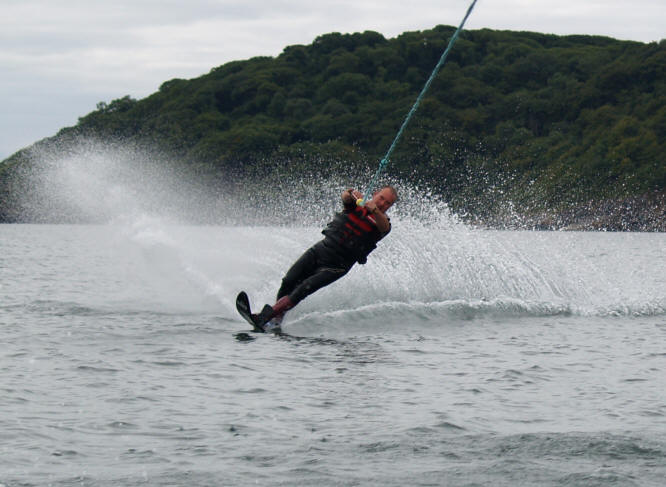 getting puffed!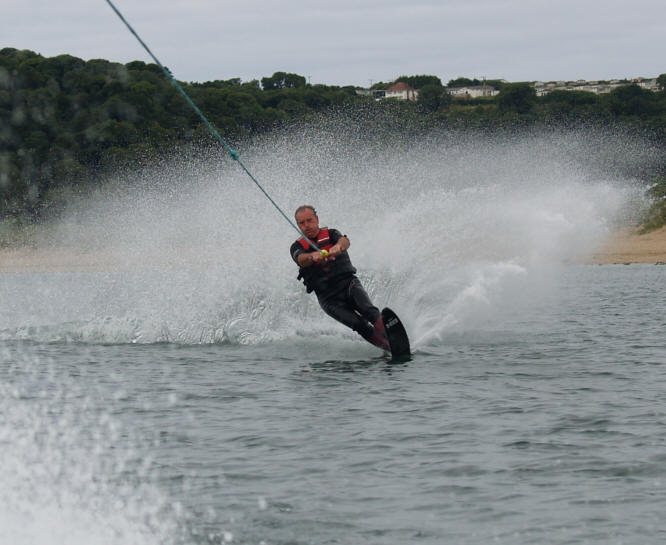 Girls can do it too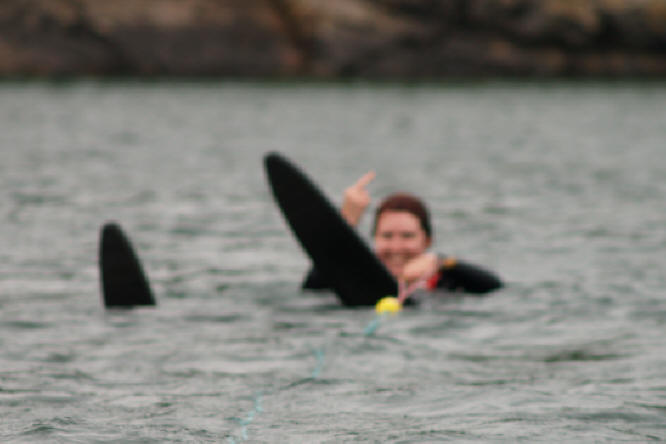 Or can they!!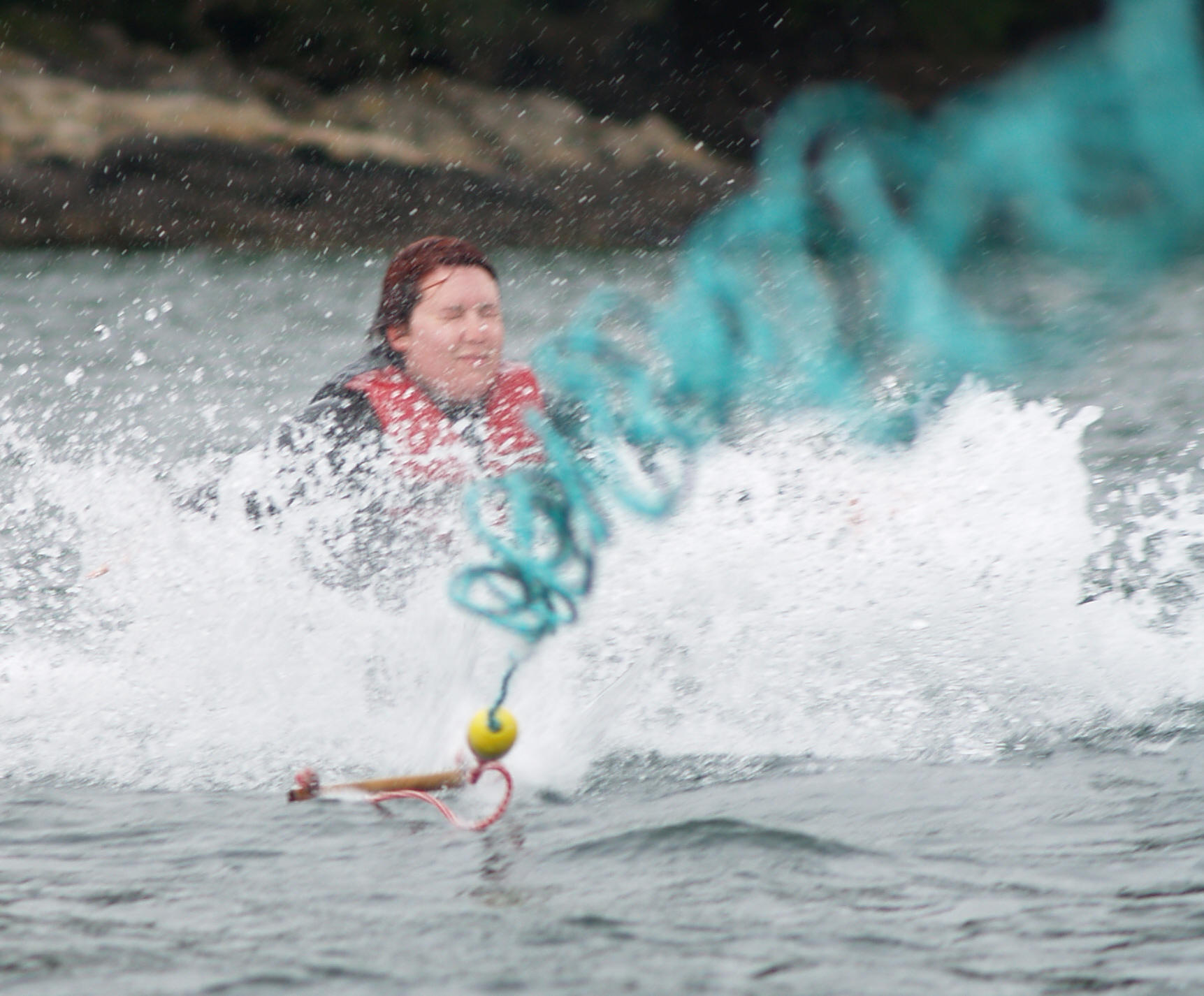 Of course they can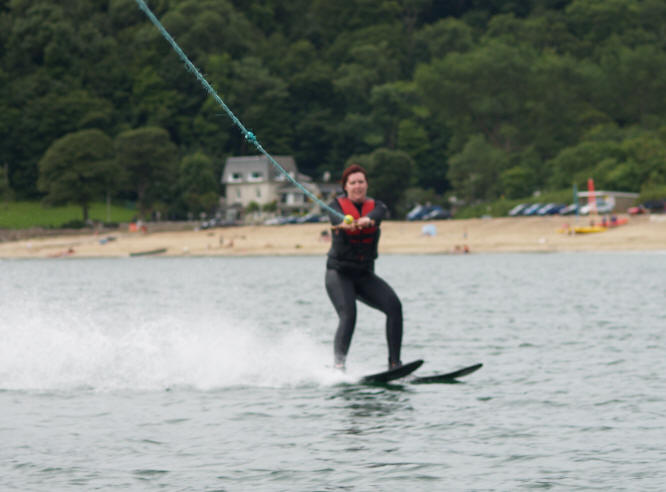 Not bad with no practice for 2 years!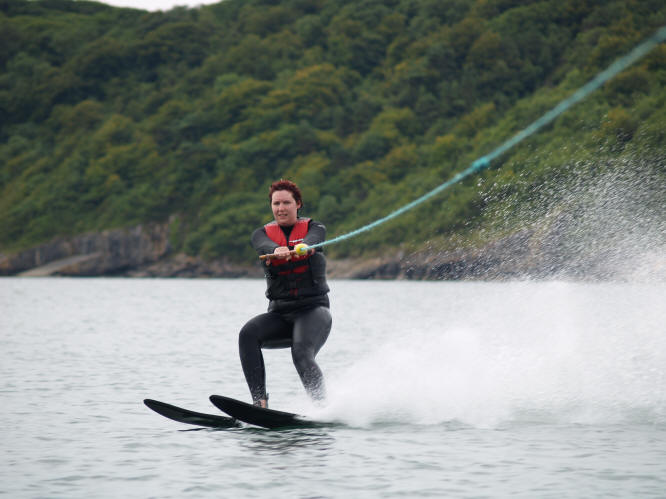 Time for the old man's breakfast after skiing
Coffee stirred not shaken please!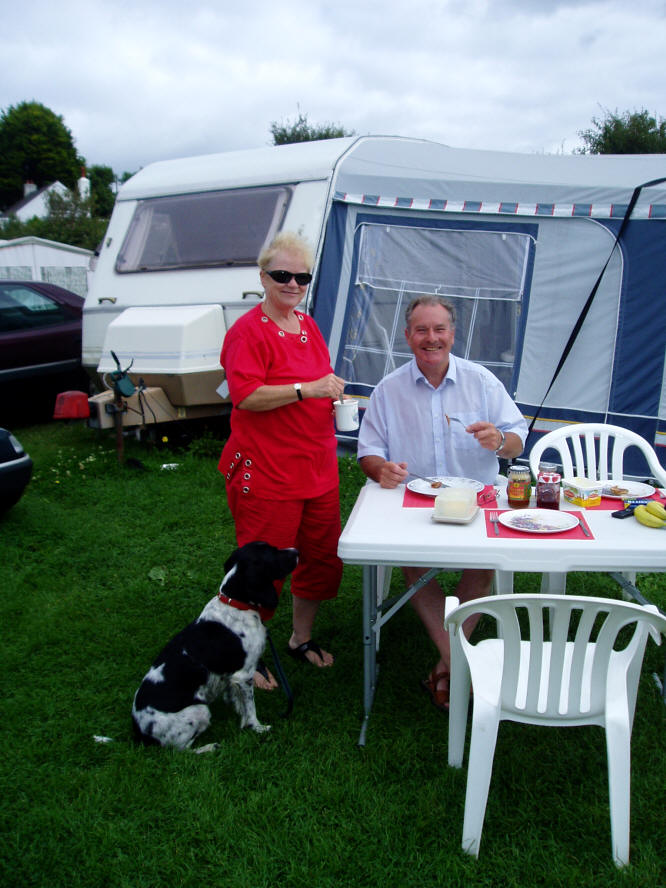 Dinner with friends in the awning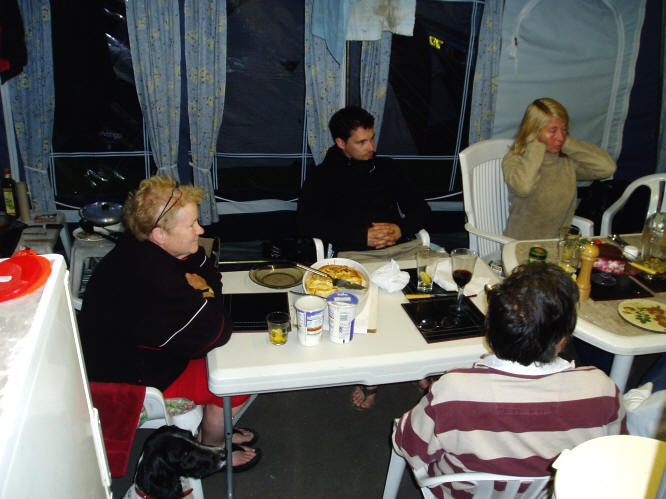 Oops! - Pimms all gone again!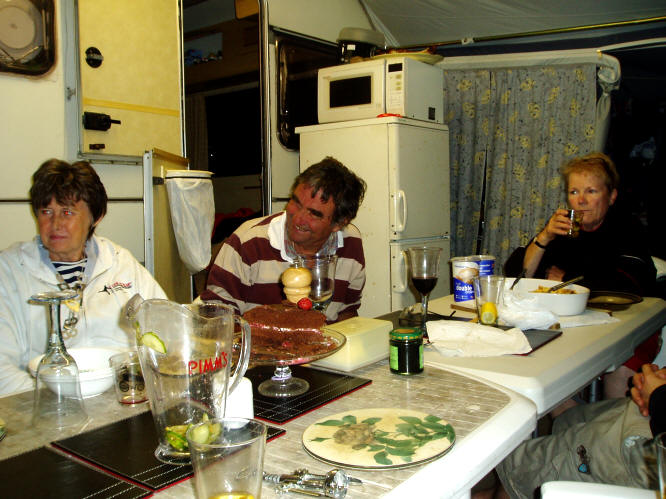 Time for a walk to Rhossili bay & the Worms head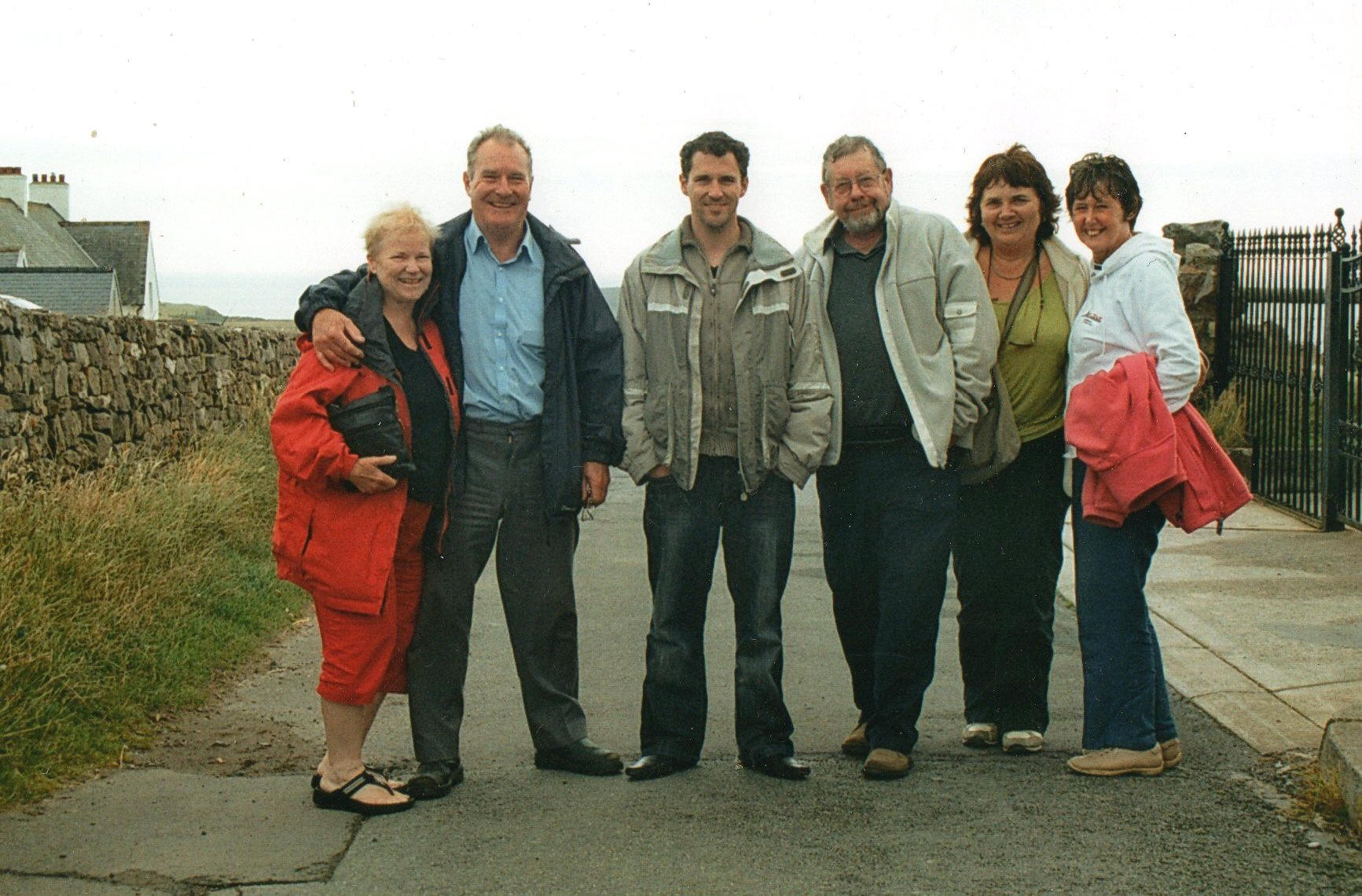 See the mist over the hills (Looking north across Rhosili)
Time for the Pimms Party
Farmer Tom & partner
Rascal and Ti are missing out!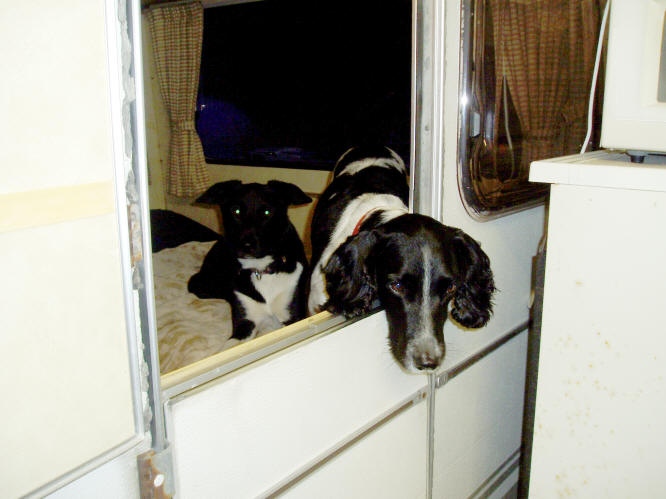 It went quite well- judging by the empties!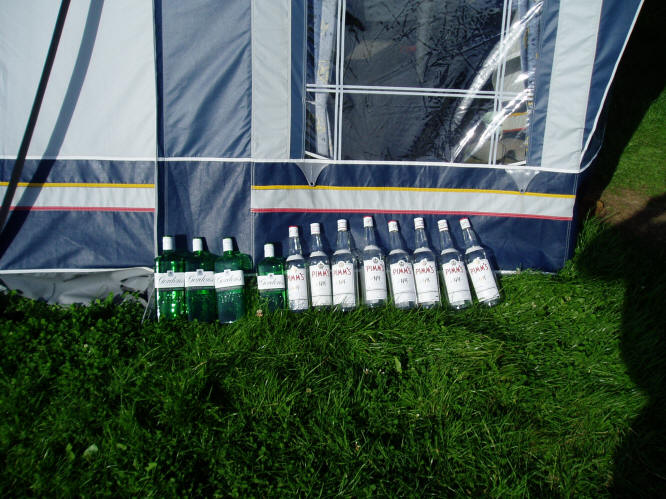 Rascal has a friend - Ti.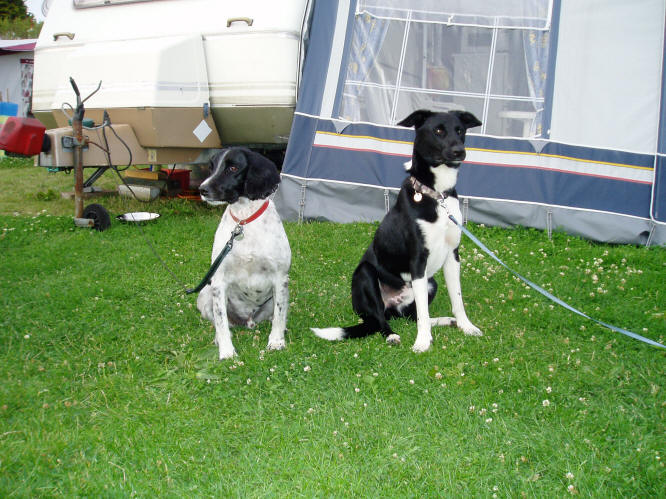 Finished with the most important - The dogs!